Smoked Turkey Legs! 
Pre smoked ready to heat and serve.  These work great for events and or backyard parties! These are 2 legs per package. Approximately 4lbs total.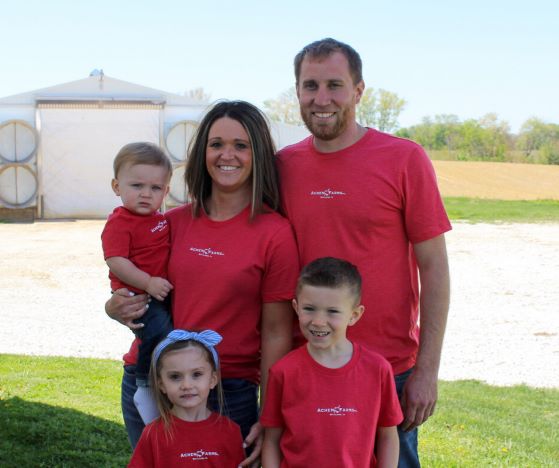 Hi! We're the Achens, and we've been raising turkeys in southeast Iowa for four generations.
We eat turkey from our farm every day, and now you can enjoy the same turkey we do - The Farmer's Turkey.
Our turkey goes directly from our family's farm, to a farmer-owned processor, to your fork. Our Shredded Turkey, Turkey Tenderloins, and Boneless Turkey Breast Roast make it easy to put lean, high-protein, great-tasting turkey on your plate every day.
From our family to yours,
Jared, Tawnya, Brecken, Tenley and Nixen Achen