Mangalitsa Estates Subscription: 1/2 Hog Share
$139/month + shipping
Want to lock in a half hog but not take delivery all at once? This plan is for you! This subscription will ship a half hog across every six months, ongoing until canceled. A shipment will come every month. If you would like to have it only for the first 6 months, please request such in the comments section upon adding to your cart.
This subscription includes the following across 6 months*:
10 lbs. of bacon

12 pork chops (2/package; 6 packages) (suggestion: substitute a portion for a bone-in rack for the holidays!)

2-3 roasts totaling at least 11 lbs. (Boston Butt, Shoulder, Cushion, etc.)

7 lbs. half ham (default shipment, Fall: in December for Christmas; Spring: near Easter; if prefer different schedule please email)

Tenderloin (1 package)

Spare ribs (1 package)

4 lbs. sliced deli ham (1 lbs. packages)

6 lbs. breakfast sausage (1 lbs. packages)

2 lbs. fresh (frozen) chorizo sausage

3 lbs. Italian sausage (1 lbs. packages)

Optional, please request: bones (5 lbs.), heart (1 package), liver (1 package), and kidney (1 package)
*Subject to product availability; like substitutions may be made.
Want a different product shipped in substitution for a like product? Make note of such in the "notes" popup upon adding to cart or email us at anytime! (Example: 6 bone loin rack substitute for 6 pork chops, perfect for the holidays!)
Need to skip a month, delay shipment while gone, or cancel? Simply email us a minimum of 7 days before the next planned shipment. If less than 7 days, we will try to still accommodate.
ChopLocal Meat Delivery from Local Farms and Butcher Shops
How much does it cost to ship my meat order?
Shipping from this farm or butcher shop varies depending on the destination.
Preferred Rate Areas
Orders under $49.99 = $24.99 shipping
Orders over $49.99 = FREE shipping
Extended Rate Areas
Orders under $49.99 = $49.99 shipping
Orders over $49.99 = $24.99 shipping
Because ChopLocal sellers ship directly from their farm or butcher shop, these rates apply to orders from a single farmer/butcher.
*Please note, as you shop on ChopLocal, you may find products from other farms and butcher shops, and they may have different preferred/extended rate areas.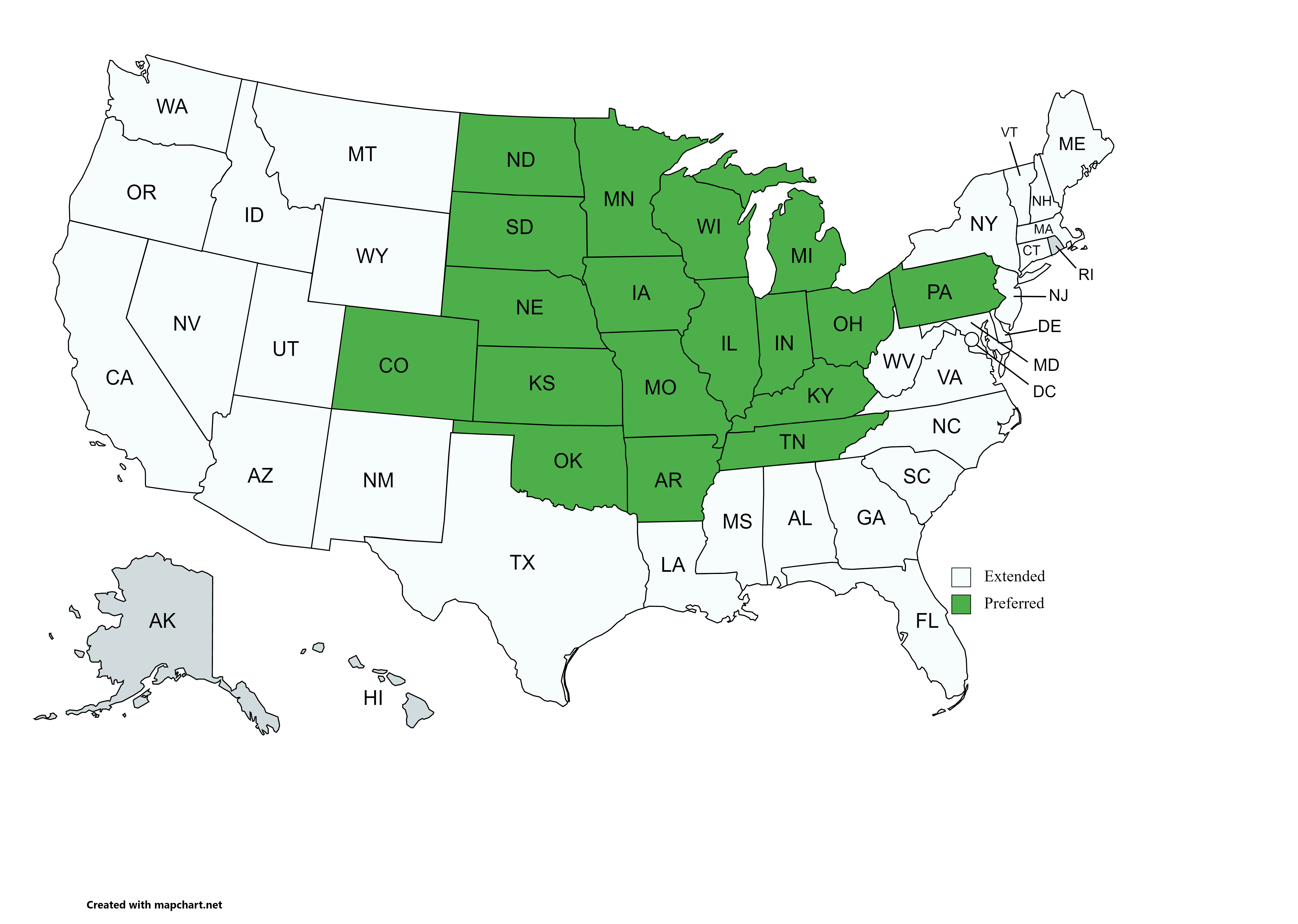 When will my meats ship?
ChopLocal farmers and butchers ship orders on Monday, Tuesday, and Wednesday unless otherwise noted. This is to avoid weekend delays and ensure that you receive your order in good condition.
Can I order meat as a gift?
Yes! Enter the recipient's address in "Shipping Address" and we'll send meat right to their door!
How is my order kept cold?
Each of ChopLocal's farmers and butchers ship directly from their farm or butcher shop, using insulated shipping containers and coolant to ensure your meat arrives in good condition.
Different sellers use different insulation and cooling products, so if you have questions about the specific products used, please contact the seller directly.
What should I do if there's an issue?
If you do not receive your order in a timely manner or the meat has thawed, please contact support@choplocal.com within 24 hours of delivery. Check out our refund policy for more information.