Pasture Raised Tri-Tip Roast
Pasture Raised Tri-Tip Roast
Tri-Tip Roasts are a boneless, flavorful with a medium tenderness. Roast or smoke and slice across the grain. Approximately 1.75 Lb each.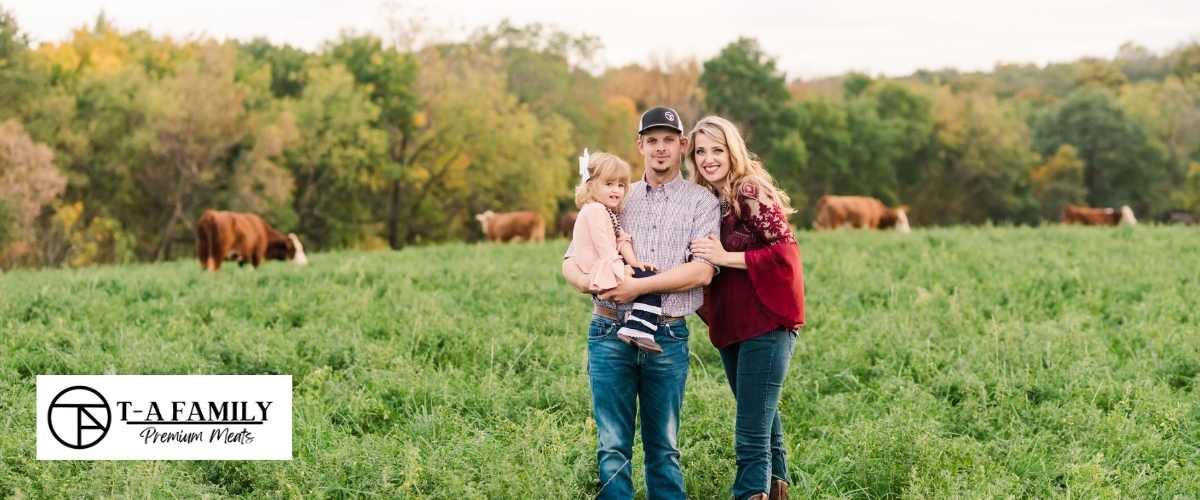 T-A Family Premium Meats
Pastured-based beef and poultry you can eat with confidence
Our mission is to serve other families with a connection to your farmer and a relationship you know and can trust. Our goal is to provide convenient, flavorful, and responsibly raised, nutrient-dense, pasture-based meat products.
Less than 10 years ago, Amos and Tina Troester struck out on their own to raise their family on their farm, land, and animals. Each brought dreams, passions, and together have transformed their path, mindset, and destiny to serving others in as sustainably, responsibly, and regeneratively as possible. They are passionate about giving families the flavor, nutrients, and convenience they've come to enjoy themselves as farmers through the meat they raise. Amos and Tina have an open-door policy and are avidly transparent in their farm and family. Amos and Tina believe busy families deserve the best reward at the end of the day, a satisfying, family meal. They hope you too can embrace what keeps their family close! 
Amos is a fourth-generation farmer who grew up on a dairy farm in Northeast Iowa. He fills his days planning and executing in the operation portion of the farm and business. Amos is the COO of the farm. He carefully serves our land and animals as best as possible through their health and well-being.  
Tina is a fifth-generation farmer who grew up on a dairy farm and then row crop and feeder pig farm in Northeast Wisconsin. She fills her days brainstorming, strategizing, and building plans for the farm. Tina is the CFO and CMO of the farm. She carefully serves our land and animals through keeping the backside pieces together.
June is a sixth-generation farmer who is growing up on a diversified livestock and row crop farm in Northeast Iowa. She is passionate about checking cows and fearlessly shares in as many chores as possible! June is the Why of the farm. 
Spur is a best friend, right-hand man, and caretaker of the farm animals and family. He carefully tends to his flock whether that be calves, chicks, or children!
Our Values
Responsibility                     
Our animals are cared for in the most stress-reduced environment. From working with calm people and dogs to transporting in small batches, we are careful to keep the cows, calves, chickens, and market animals as calm and comfortable as possible. If an animal has a temper, she will find herself on the short list off the farm as she is a risk for our other animals and family. A low-stress or stress-free animal will have lower fight or flight hormone levels and therefore create a more tender cut of meat for your table.  
Stewardship
We believe God has given us a tremendous opportunity to care for His land and animals. We are integrating regenerative practices like cover crops in our row crop and feed acres and intensive, adaptive grazing to enhance herd and pasture vitality and health.   
Transparency
Our open doors are the best doors. Every corner and practice on our farm is open to visit and talk about! We also provide transparency in labeling. Our products are in fact born and raised here in Garnavillo, Iowa, United States. No funny business on buying or importing meat here! They are also raised the same way we raise our children. No recreational treatments and doing everything we can to keep them safe, healthy, happy, and flourishing. 
ChopLocal Meat Delivery from Local Farms and Butcher Shops
How much does it cost to ship my meat order?
Shipping from this farm or butcher shop varies depending on the destination.
Preferred Rate Areas
Orders under $49.99 = $24.99 shipping
Orders over $49.99 = FREE shipping
Extended Rate Areas
Orders under $49.99 = $49.99 shipping
Orders over $49.99 = $24.99 shipping
Because ChopLocal sellers ship directly from their farm or butcher shop, these rates apply to orders from a single farmer/butcher.
*Please note, as you shop on ChopLocal, you may find products from other farms and butcher shops, and they may have different preferred/extended rate areas.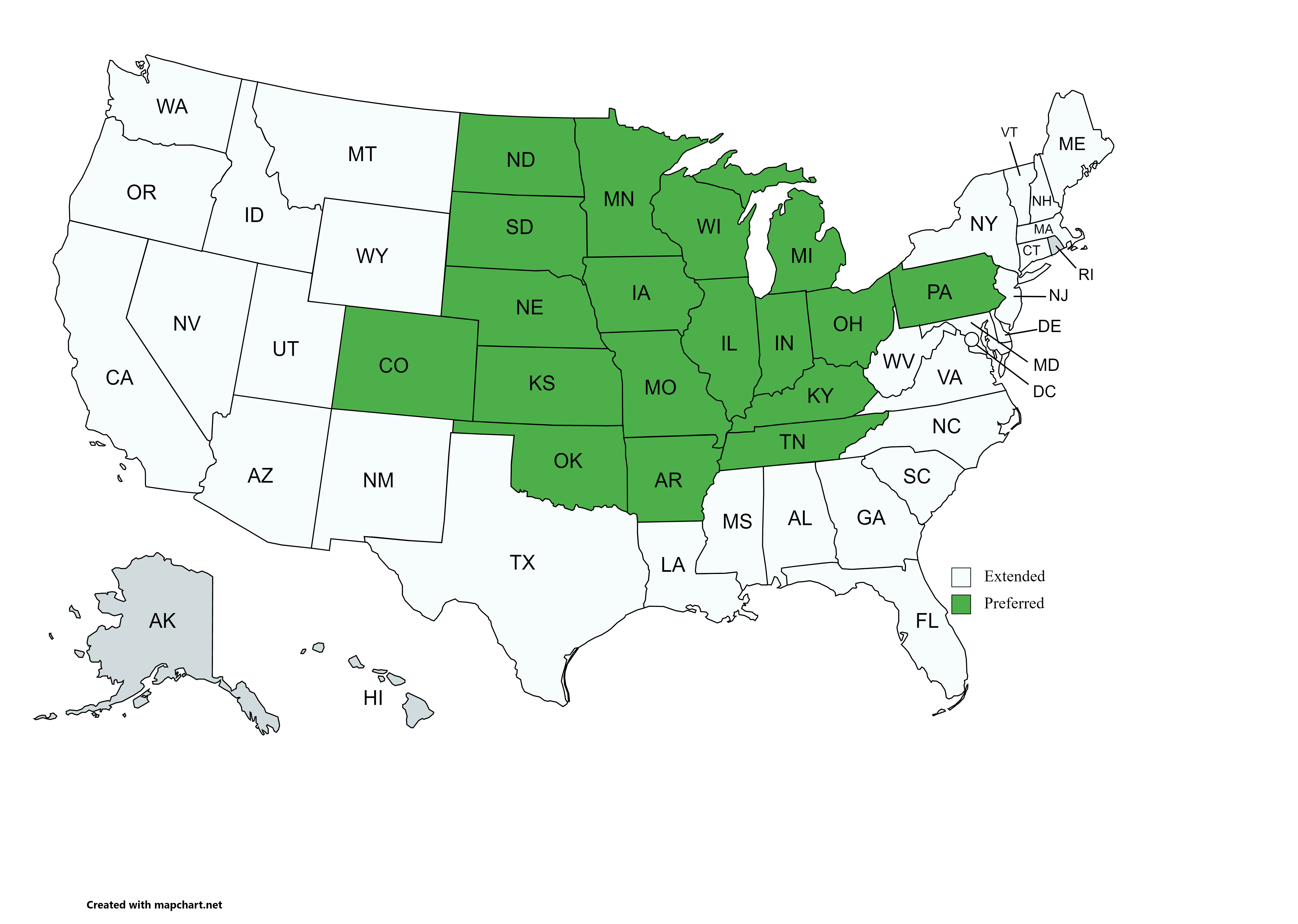 When will my meats ship?
ChopLocal farmers and butchers ship orders on Monday, Tuesday, and Wednesday unless otherwise noted. This is to avoid weekend delays and ensure that you receive your order in good condition.
Can I order meat as a gift?
Yes! Enter the recipient's address in "Shipping Address" and we'll send meat right to their door!
How is my order kept cold?
Each of ChopLocal's farmers and butchers ship directly from their farm or butcher shop, using insulated shipping containers and coolant to ensure your meat arrives in good condition.
Different sellers use different insulation and cooling products, so if you have questions about the specific products used, please contact the seller directly.
What should I do if there's an issue?
If you do not receive your order in a timely manner or the meat has thawed, please contact support@choplocal.com within 24 hours of delivery. Check out our refund policy for more information.