Grassfed Beef Bratwurst Bundle
Do you love having Easy Meals in the Freezer? We love having bratwurst on a busy weeknight. Simply sear or grill and you're ready to eat!   We also enjoy Bratwurst Alfredo or Bratwurst Spagetti!! In this bundle you will get 6 packages of our Brats! You can choose from Honey BBQ Garlic & Onion Beef & Bacon and Bacon Cheeseburger! If you'd like to specify which you would like just put it in the notes section and we will be sure to get your favorites in your bag!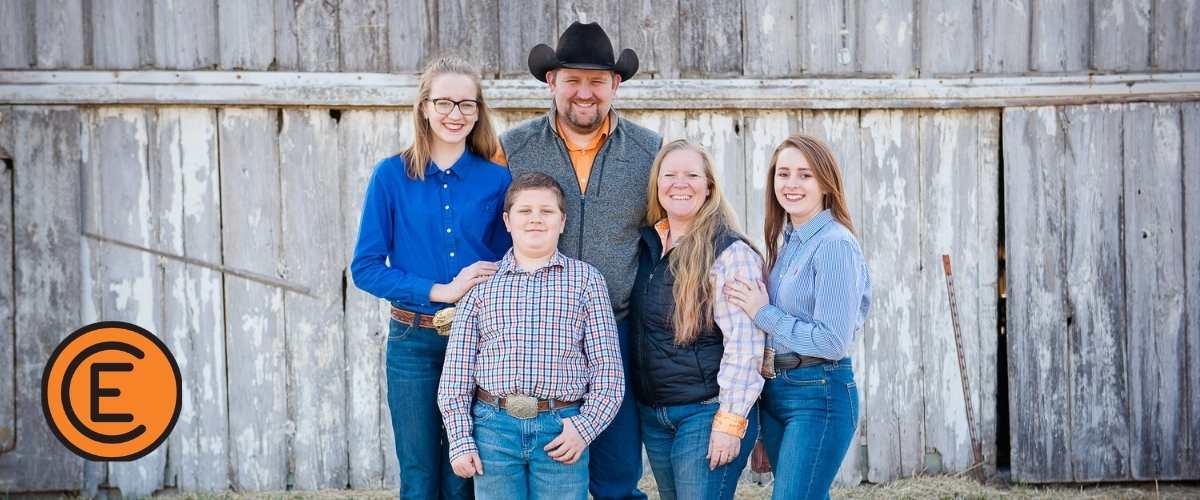 Ebersole Cattle Company
Grassfed Beef, Pork and Lamb from southeast Iowa
Shipping anywhere in the US from our family farm!
We are a family operated ranch located outside of Kellerton, Iowa. Beau's family raised Maine's since the 1970s, and he and Shanen started their operation in 1998 with the purchase of ten cows. What started then has grown into a family affair, and Adelyda, Jolene and Wyatt have grown up in the beef industry.
We have around 150 head of cattle consisting of Fullbloods, percentage Maine-Anjou, and Maine-Angus, as well as registered Angus cows. Aside from the horses we use for work, Jolene shows working cow horses. We run 500 head of custom cows, both commercial and embryo, as well as provide custom fitting services which include everything from shows to sales.
In addition, we also sell Pasture-Raised and Grass Fed Beef. All of our calves are born on our farm and raised with the highest quality care. Our 100% Grass Fed Beef is raised on pasture their entire lives. They are born in the fall, so they spend their first winter on the cow and are harvested before their second winter. Our Pasture-Raised Beef are our spring born calves, and are weaned before their first winter, requiring them to have supplemental grain throughout that winter.
Contact us if you have any questions or just want to chat!
ChopLocal Meat Delivery from Local Farms and Butcher Shops
How much does it cost to ship my meat order?
Shipping from this farm or butcher shop varies depending on the destination.
Preferred Rate Areas
Orders under $49.99 = $24.99 shipping
Orders over $49.99 = FREE shipping
Extended Rate Areas
Orders under $49.99 = $49.99 shipping
Orders over $49.99 = $24.99 shipping
Because ChopLocal sellers ship directly from their farm or butcher shop, these rates apply to orders from a single farmer/butcher.
*Please note, as you shop on ChopLocal, you may find products from other farms and butcher shops, and they may have different preferred/extended rate areas.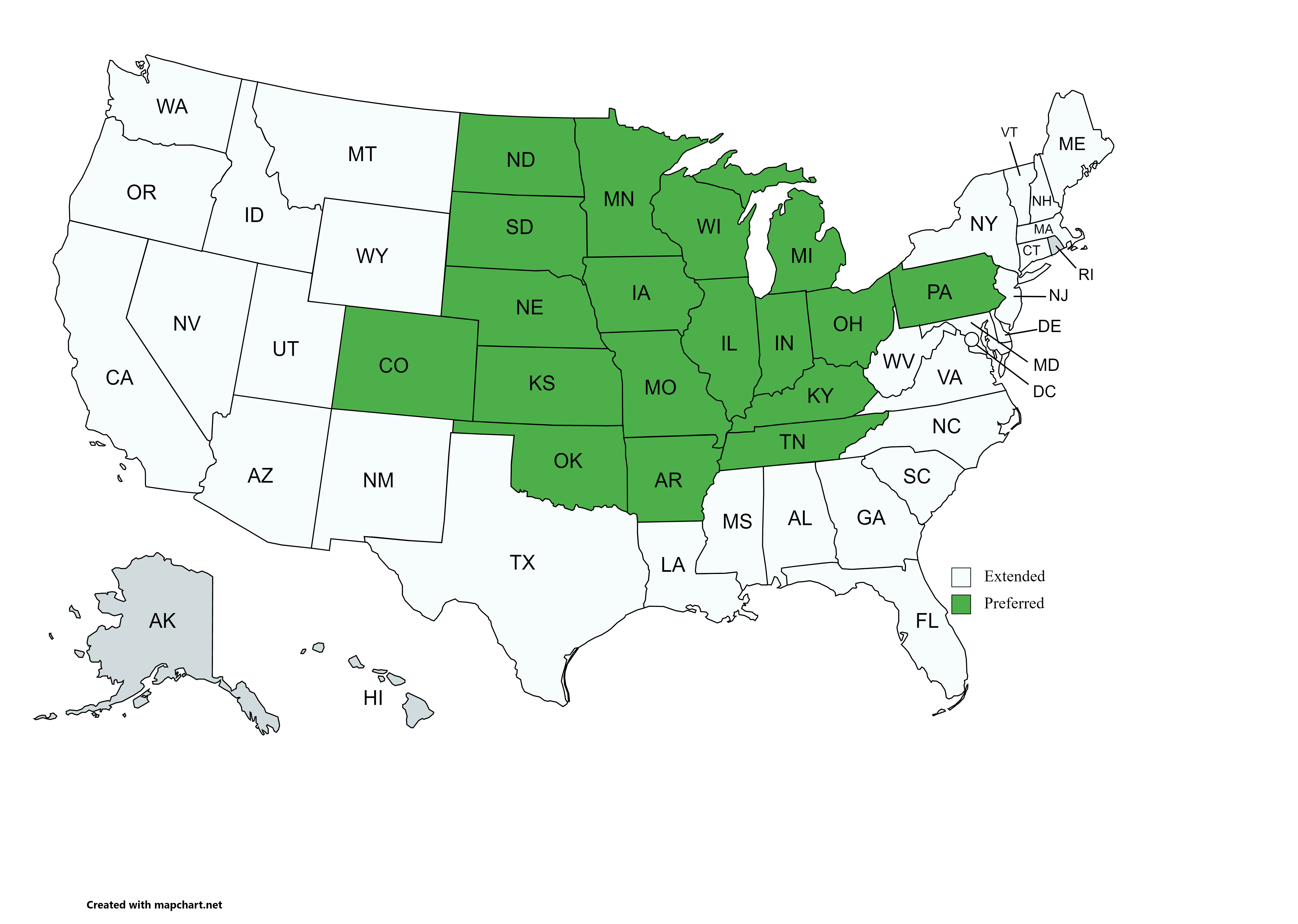 When will my meats ship?
ChopLocal farmers and butchers ship orders on Monday, Tuesday, and Wednesday unless otherwise noted. This is to avoid weekend delays and ensure that you receive your order in good condition.
Can I order meat as a gift?
Yes! Enter the recipient's address in "Shipping Address" and we'll send meat right to their door!
How is my order kept cold?
Each of ChopLocal's farmers and butchers ship directly from their farm or butcher shop, using insulated shipping containers and coolant to ensure your meat arrives in good condition.
Different sellers use different insulation and cooling products, so if you have questions about the specific products used, please contact the seller directly.
What should I do if there's an issue?
If you do not receive your order in a timely manner or the meat has thawed, please contact support@choplocal.com within 24 hours of delivery. Check out our refund policy for more information.
If you're looking for high-quality meat directly from farmers and butcher shops, you're in the right place.
ChopLocal is an online farmer's market just for meat. Farms and butcher shops set up their virtual tents and tables (we call it a microstore) and you can browse, ask questions, and purchase directly from them!
Want to find out more information about this particular cut of meat?
Head up to the upper right hand corner of the screen and click "Ask a question." You'll be able to send a message directly to the farmer who raised it or butcher who cut it.
Want to know more about the farm or butcher shop listing this product for sale?
Click on the vendor name in the same area - you'll see information about their farm/shop and all of the products they have for sale.