Farm Fresh Thanksgiving Turkeys
Please sign in so that we can notify you about a reply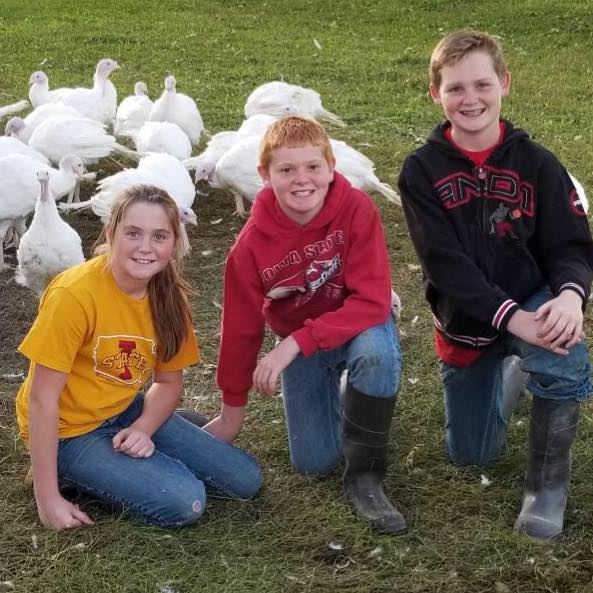 Logan, Ava, and Coy Moline are 3 siblings working together to raise farm fresh turkeys for families to enjoy. They are 4th generation farmers located right outside of Manson, Iowa.
These free-range turkeys have been raised on pasture over the past few months, and will be harvested starting Nov. 11, 2021.
The turkeys are fresh, not frozen, and ready for your brine!
We recommend 1-1.5 lbs of turkey per person. Click here for more turkey tips.
You can order your turkey now if you know what size you want, OR place a $9.99 deposit and choose your size later. 
If you place a deposit, you will receive a coupon for $9.99 off your final order.
Turkeys will be availalble for pick-up in Ames, Manson or Wayland, Iowa on Tuesday, Nov. 23.
Whole, fresh turkeys for the holidays Golden Prairie Turkeys are raised by Logan, Coy and Ava Moline. Our free-range turkeys are perfect for Thanksgiving and Christmas dinners!