Pastured Pork Butt Roast
Please sign in so that we can notify you about a reply
Port Butt roast: this is what you slow cook in the crockpot - or heavy pot with lid in the oven - all day, then pull apart and add barbeque sauce for delectable pulled pork.Put about 2 cups of water in the pot, along with a split onion and one split apple to add to the sweet/savory smell and taste of the meat. So easy!This is one of the most affordable cuts that everyone will love, that you almost can't get wrong. ______Our pigs are healthy, happy animals that live most days of their lives on pasture or in woodlands. Our pigs' diets are supplemented with non-GMO grains. They are not given antibiotics to make them grow faster. So our pigs are usually smaller than pigs raised in CAFO's, (confinement animal feeding operation___________"The worst thing I ever smelled was the inside of a pig that had been raised in confinement in a factory farm," said Jamie.Those pigs have been breathing in manure their entire lives.So it's in their meat and the smell is noxious and always there, even when you take it out of the freezer and cook it months later.We're so proud of our fresh, clean pork. Enjoy! Guilt free!Before you cook it up, it will look like this. This is a 3- to 4-pound hunk of delicious, clean, tender pork.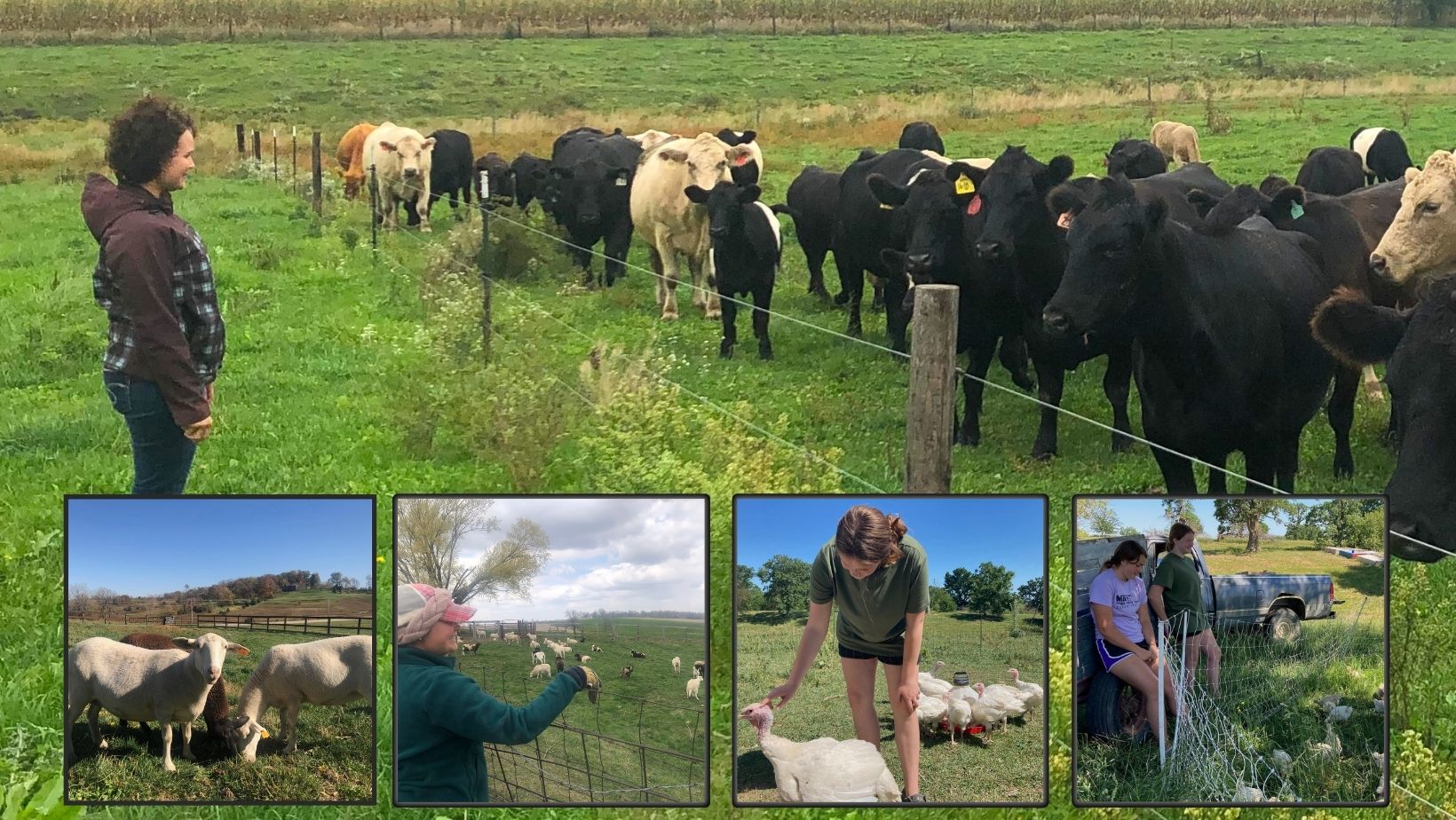 We are fifth- and sixth-generation farmers of east-central Iowa, contained within the Mississippi River Basin. Having spent our entire lives on the farm, Cory and I (Jamie) are happy to help train the next generation of farmers for you.  
Jaydon, Adeline and Luceille work beside us tending the animals, fences, equipment, or whatever else needs done that day. You will meet them at our pick up locations. They are just as involved as we are and likely just as competent. They love the vision we've created.  
Cory and I grew up in a more conventional model of farming, but have been transitioning into a more regenerative model of animal production for about a decade due to the indisputable health of every facet: the land, animals and humans we serve.  
Our goal is to eliminate the carbon footprint of meat production. 
The grass-fed and grass-finished beef is produced on rolling hills of clover, grass, alfalfa and whatever forbs the cattle choose to eat. They get new, fresh grass daily. Sometimes even twice a day. 
The pastured pork is fed non-GMO grain and these happy piggies live largely in the timber where they disrupt the earth and eliminate brush and weeds while living their free-range and contented lives.  
The pastured poultry is moved to fresh grass daily in their portable cages (as protection from predators), leaving behind a trail of fertilizer, and always have choice access to non-GMO grain as well.  
The true heroes of the farm are the laying hens. These girls cover miles in a day, cleaning up the pasture of weed seeds, bugs that inhibit production in the cattle, and scratching the fertilizer (cow pies:) into the dirt, making it readily available for grass growth in the next cattle rotation. Plus, they make delicious eggs!  
We do have our fair share of trials, including weather, the market and the ever-present shortage of time. This is nothing new to us, we've been doing this for our entire lives.  
However, we have a clear vision and mission no matter what the day may bring, and that includes the ability to feed YOU, making any sacrifice worth it! We cannot wait to meet you at our next pickup date:)
ChopLocal Meat Delivery from Local Farms and Butcher Shops
How much does it cost to ship my meat order?
Shipping from this farm or butcher shop varies depending on the destination.
Preferred Rate Areas
Orders under $49.99 = $24.99 shipping
Orders over $49.99 = FREE shipping
Extended Rate Areas
Orders under $49.99 = $49.99 shipping
Orders over $49.99 = $24.99 shipping
Because ChopLocal sellers ship directly from their farm or butcher shop, these rates apply to orders from a single farmer/butcher.
*Please note, as you shop on ChopLocal, you may find products from other farms and butcher shops, and they may have different preferred/extended rate areas.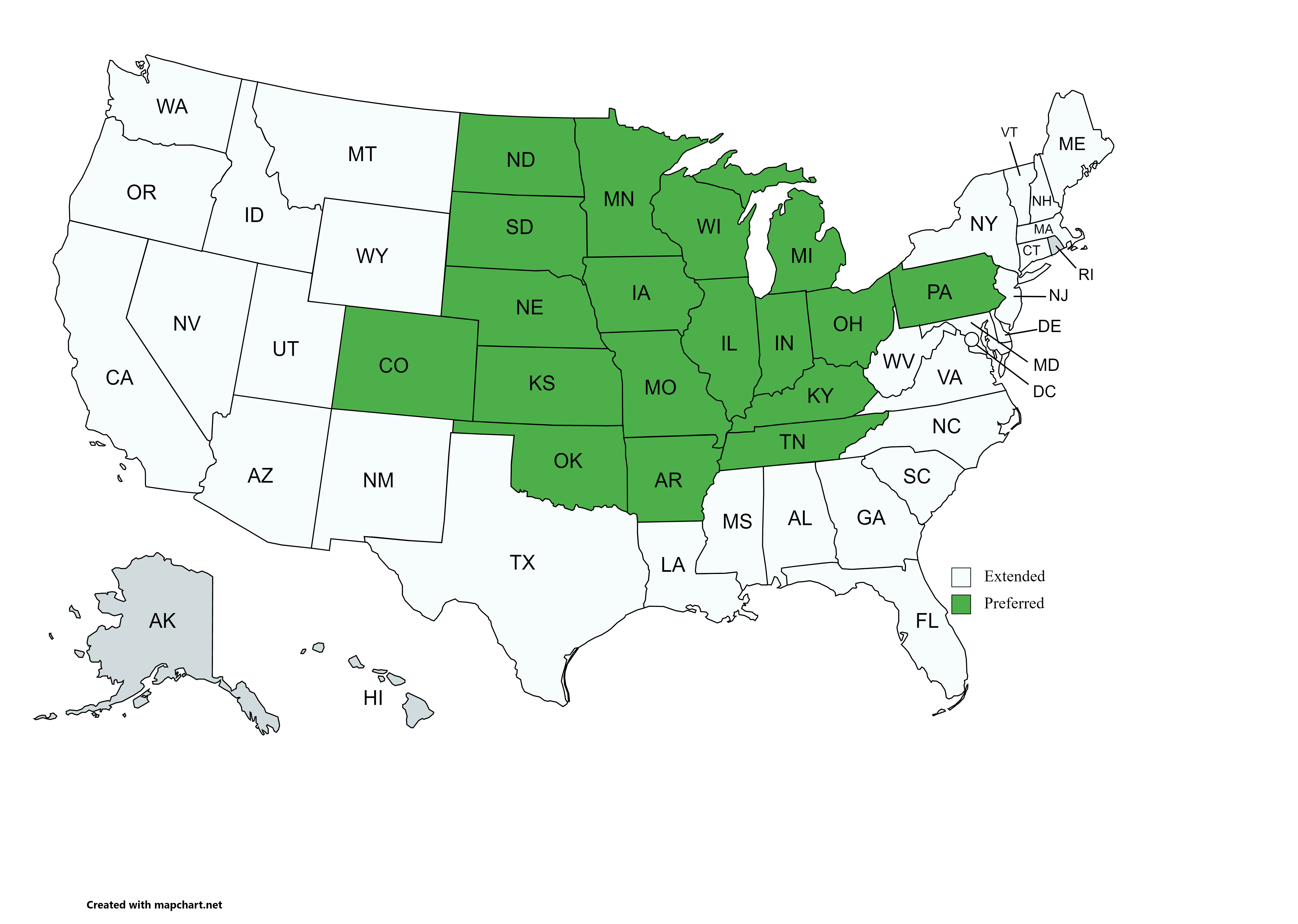 When will my meats ship?
ChopLocal farmers and butchers ship orders on Monday, Tuesday, and Wednesday unless otherwise noted. This is to avoid weekend delays and ensure that you receive your order in good condition.
Can I order meat as a gift?
Yes! Enter the recipient's address in "Shipping Address" and we'll send meat right to their door!
How is my order kept cold?
Each of ChopLocal's farmers and butchers ship directly from their farm or butcher shop, using insulated shipping containers and coolant to ensure your meat arrives in good condition.
Different sellers use different insulation and cooling products, so if you have questions about the specific products used, please contact the seller directly.
What should I do if there's an issue?
If you do not receive your order in a timely manner or the meat has thawed, please contact support@choplocal.com within 24 hours of delivery. Check out our refund policy for more information.