Farm Fresh, Free Range Thanksgiving Turkeys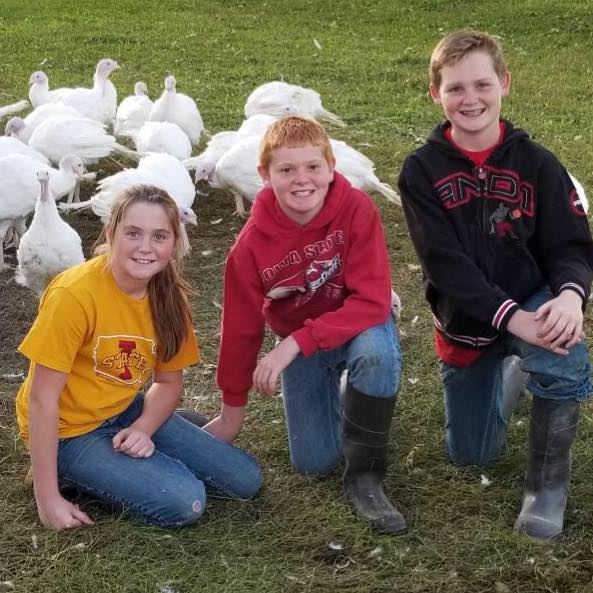 Logan, Ava, and Coy Moline are 3 siblings working together to raise farm fresh turkeys for families to enjoy. They are 4th generation farmers located right outside of Manson, Iowa.
These free-range turkeys have been raised on pasture over the past few months, and were harvested in November.
We recommend 1-1.5 lbs of turkey per person. Click here for more turkey tips.
These turkeys can be shipped in the state of Iowa only.