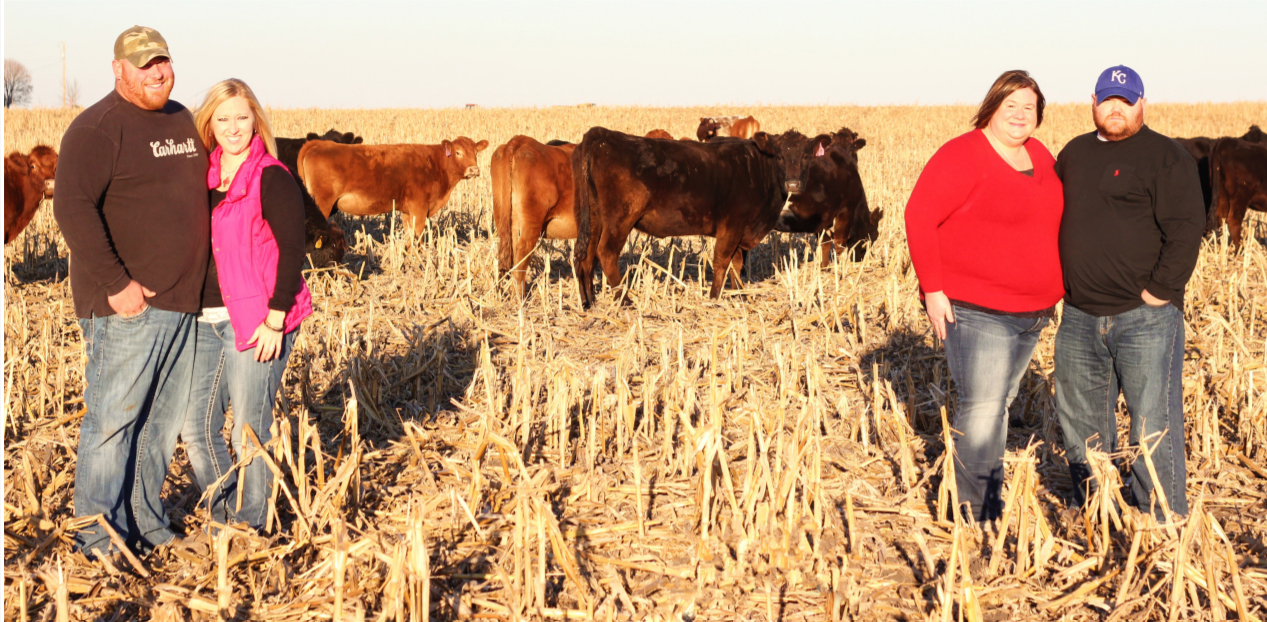 Brewer Family Farms is a family farm located outside Dallas Center, IA. Brewers have been raising cattle and hogs in Dallas County for five generations. Located in the heart of Iowa; Brewer Family Farms strives to provide wholesome, family raised beef and pork products for our consumers. 
Our cattle are primarily Limousin; which is a French breed known for leanness and muscle which in turns mean flavor for consumers.
Animal care is our number one priority at Brewer Family Farms. Our cattle are housed in a hoop barn during the winter months which in turn protects them from the harsh Iowa winters. And in the spring and summer they spend their days on lush green pastures. Come fall you can find them roaming our family owned corn stalk fields. Our hogs are housed in doors to protect from the cold Iowa winters and to keep them cool in the hot Iowa summers. Our goal is to produce and provide the most wholesome, flavorful, locally grown beef and pork products to our consumers that we as a family have enjoyed for generations.
For years family and friends have enjoyed our family raised beef and pork and once Joe and Emily returned home from college and started thinking how they could add to the farm the idea of a meat business was born. Emily had always dreamed of opening a meat locker and Joe was the cattle farmer in the family so for the two siblings putting a business plan together was easy. With the support of their parents Dan (the hog farmer in the family) and Linda, and now Joe's wife, Brenda and Emily's husband, Jeff, Brewer Family Farms, LLC is providing locally grown, family raised beef and pork products to customers across Iowa.
We welcome questions and if you are ever in the area stop by we would love to show you around! We hope you enjoy our products as much as we have and from our family to yours. BON APPETIT!
Pick up near Dallas Center, or have your order shipped anywhere in the US!
Brewer Family Farms Beef
Brewer Family Farms Pork