1-pound package of ground pork from our central Iowa farm!
It's hard to imagine a family business lasting for five generations, for good reason. Data shows that most family businesses don't last more than one generation. Of the 30% that survive to the second generation, only 50% continue to the 3rd. Fourth and fifth generation businesses are nearly unheard of.
But it's different in agriculture. Fifth generation farms are still somewhat rare, but seem to be more prevalent than fifth generation family businesses.
And one of those fifth generation Iowa farms is a ChopLocal partner - Brewer Family Farms.
In 1874, a young Illinois farm boy named John came to Iowa and purchased 80 acres of land outside of Dallas Center. That parcel of land has been farmed by the same family for nearly 150 years. And today, Brewer Family Farms is well-known for its high-quality meat and community involvement.
The Brewer Family Farm
How does a family farm last almost 150 years? Just like any other business, the farm has to adapt and change to remain profitable.
In the late 1800s, farmers in Iowa were just beginning to benefit from new machines that reduced the heavy labor needed to cultivate crops, and farms often had several types of livestock to provide meat and dairy products for the family.
Over the past 150 years, though, technology and equipment advances have made it more efficient for farmers to specialize and invest their resources in two or three crops, and one or two species of livestock.
As the Brewer farm has adapted over time, they have focused on growing corn, soybeans and pasture along with cattle and pigs.
The "meat" side of the business belongs to the fifth generation. Joe Brewer and his wife, Brenda, live on the family farm and Joe cares for the livestock daily. His sister, Emily Wynn, and her husband, Jeff, are also involved in the family business.
Emily, a former teacher, now manages the educational programs at the Iowa State Fair, including the popular "Little Hands on the Farm" attraction and the Animal Learning Center, where fairgoers can see livestock and poultry being born daily.
Emily also volunteers to coach a 4H livestock judging team, which is exactly what it sounds like. She teaches kids ages 10-18 to analyze individual cattle, pigs, goats, and sheep by looking at their musculature and composition then comparing it to the "ideal" for each breed and species. After the evaluation, the student judges must also justify their scores orally by giving their reason on their placing or by answering a set of questions on the livestock, giving them an excellent chance to practice their public speaking and critical thinking skills.
Brewer Family Farms Livestock
There are many different breeds of cattle, each known for different traits. Some are prolific milk producers, some are extremely docile and good mothers, others are known for meat quality.

The Brewers raise Limousin cattle, a French breed originally raised to pull heavy loads. These cattle have a lot of muscle, which is converted to lean, tender beef when harvested.

"Cattle found in cave drawings estimated to be 20,000 years old in the Lascaux Caves near Montignac, France have a striking resemblance to today's Limousin," acccording to The Cattle Site.

The pigs on the Brewers' farm are also raised with the utmost of care. "Our hogs are housed in doors to protect from the cold Iowa winters and to keep them cool in the hot Iowa summers," says the family. Animal welfare is a top priority and the family is Beef Quality Assurance and Pork Quality Assurance certified.


Brewer Family Farms Meat
The Brewers deliver their cattle and pigs to a local Iowa locker, where they are harvested and processed into high quality beef and pork. In addition to traditional butcher's cuts like New York Strip Steak and pork chops, the Brewers have worked with the locker to create several unique products, all made out of beef and pork from the family farm.

Brats: Brewer Family Farms bratwurst are all beef, case-less brats. Available in six different flavors, these brats do not need to be thawed prior to cooking. Just place the frozen brats on the grill, and as they begin to thaw and cook, separate and turn them to cook all the way through.

Pork Sausage: Several pork sausage options are available, which are a great meal-time solution. The pre-seasoned, crumbled sausage takes ordinary meals and kicks them up a notch. Brewers also have a phenomenal pork breakfast brat, made with breakfast sausage, potatoes, onions, peppers, and cheese. Imagine eating that for breakfast while camping… yum!

Smoked Pork Chops: These are a favorite among the ChopLocal team. Thick cut and fully cooked, all you need to do is re-heat these chops for a super easy and delicious meal!

Meat Snacks: Need to stock up on beef sticks, summer sausage or jerky? Once you try these products from Brewer Family Farms, they'll be your go-to when you need a high-protein snack. The jerky is another ChopLocal team favorite - it's tender, easy to chew, and delicious!
How to Support Brewer Family Farms
In the summer, you can find Brewer Family Farms at the Uptown Ankeny Farmer's Market. And for one week in July, on the RAGBRAI route, you can enjoy brats grilled by Joe Brewer himself.

But what about the rest of the year?

Thanks to their partnership with ChopLocal, you can now enjoy Brewer Family Farms pork and beef year-round.

If you're in central Iowa, make arrangements to pick up your meat from the farm or have it delivered by Emily or another family member right to your door.

Or, have your Brewer Family Farms meat shipped anywhere in the U.S.

Check out all the great Brewer Family Farms pork and beef products here.
ChopLocal Meat Delivery from Local Farms and Butcher Shops
How much does it cost to ship my meat order?
Shipping from this farm or butcher shop varies depending on the destination.
Preferred Rate Areas
Orders under $49.99 = $24.99 shipping
Orders over $49.99 = FREE shipping
Extended Rate Areas
Orders under $49.99 = $49.99 shipping
Orders over $49.99 = $24.99 shipping
Because ChopLocal sellers ship directly from their farm or butcher shop, these rates apply to orders from a single farmer/butcher.
*Please note, as you shop on ChopLocal, you may find products from other farms and butcher shops, and they may have different preferred/extended rate areas.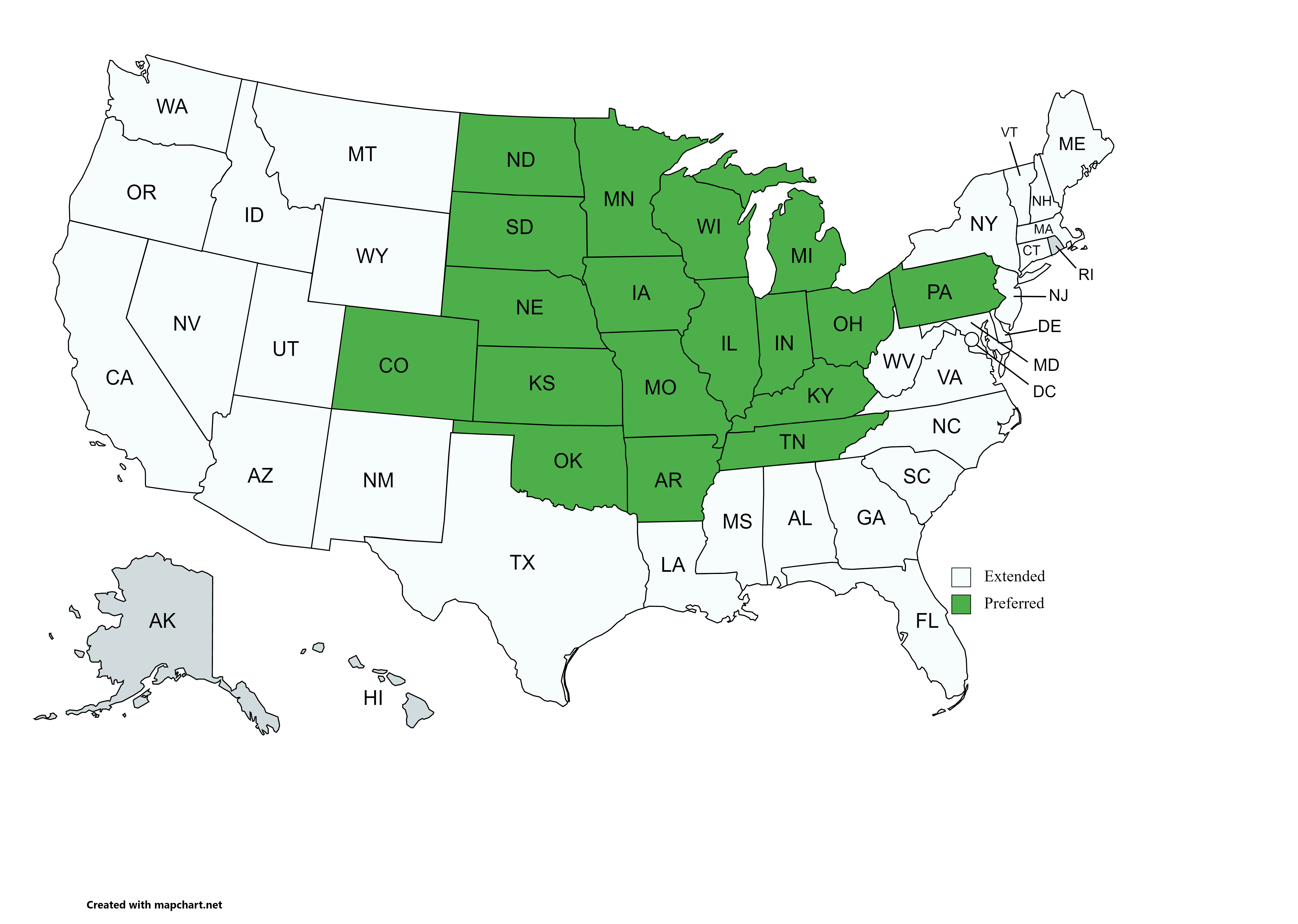 When will my meats ship?
ChopLocal farmers and butchers ship orders on Monday, Tuesday, and Wednesday unless otherwise noted. This is to avoid weekend delays and ensure that you receive your order in good condition.
Can I order meat as a gift?
Yes! Enter the recipient's address in "Shipping Address" and we'll send meat right to their door!
How is my order kept cold?
Each of ChopLocal's farmers and butchers ship directly from their farm or butcher shop, using insulated shipping containers and coolant to ensure your meat arrives in good condition.
Different sellers use different insulation and cooling products, so if you have questions about the specific products used, please contact the seller directly.
What should I do if there's an issue?
If you do not receive your order in a timely manner or the meat has thawed, please contact support@choplocal.com within 24 hours of delivery. Check out our refund policy for more information.