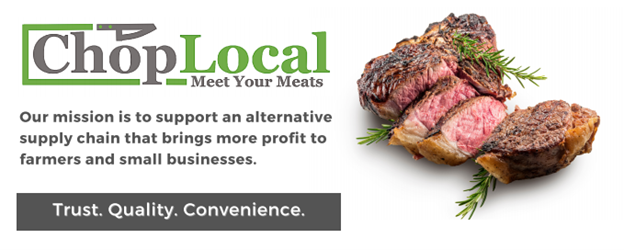 Modern meateaters want three things:
- transparency in where their food comes from.
- a great place to order meat online for delivery or pick-up.
- the highest quality meat.
We know that the best meat comes directly from farmers and butchers, and they can provide all the information a meateater could want about how their meat was raised and processed.
But until now, entering the world of ecommerce was complicated for these small businesses. 
That's where ChopLocal comes in. Now, you can order high-quality meat online directly from farmers and butchers.
Founded by Iowa farmers in 2020, ChopLocal is an online marketplace that makes it easy for farmers and butchers to connect with modern meateaters. We simplify the process from farm-to-fork, support small businesses, and provide the best-tasting meat around.
How to Order Meat Online
Browse by type of meat, location, or farm and fill up your cart to get the most out of your order. When you order at least $49 in meat from a single vendor in your region, you get free shipping!
Why should you order meat online?
Ordering meat online has 4 advantages:
1. You can get products you might not be able to find locally. For example, looking to buy rabbit meat? We can ship it to you!
2. You can order meat online directly from a farmer or small butcher. Skip the giant packing plants and corporate retailers. Put your food dollars in the hands of the hard-working men and women who raised and cut the meat. And, find out exactly where your meat comes from!
3. You can get the highest quality meat when you order meat online. Our meat comes from the farmer who raised it or the butcher who cut it. No one takes more pride in their work than these farmers and butchers, and you can taste the difference.
4. You can benefit from the convenience of ordering meat online. Pick-up your meat if you're local, or have it shipped to your door!
Meet the Team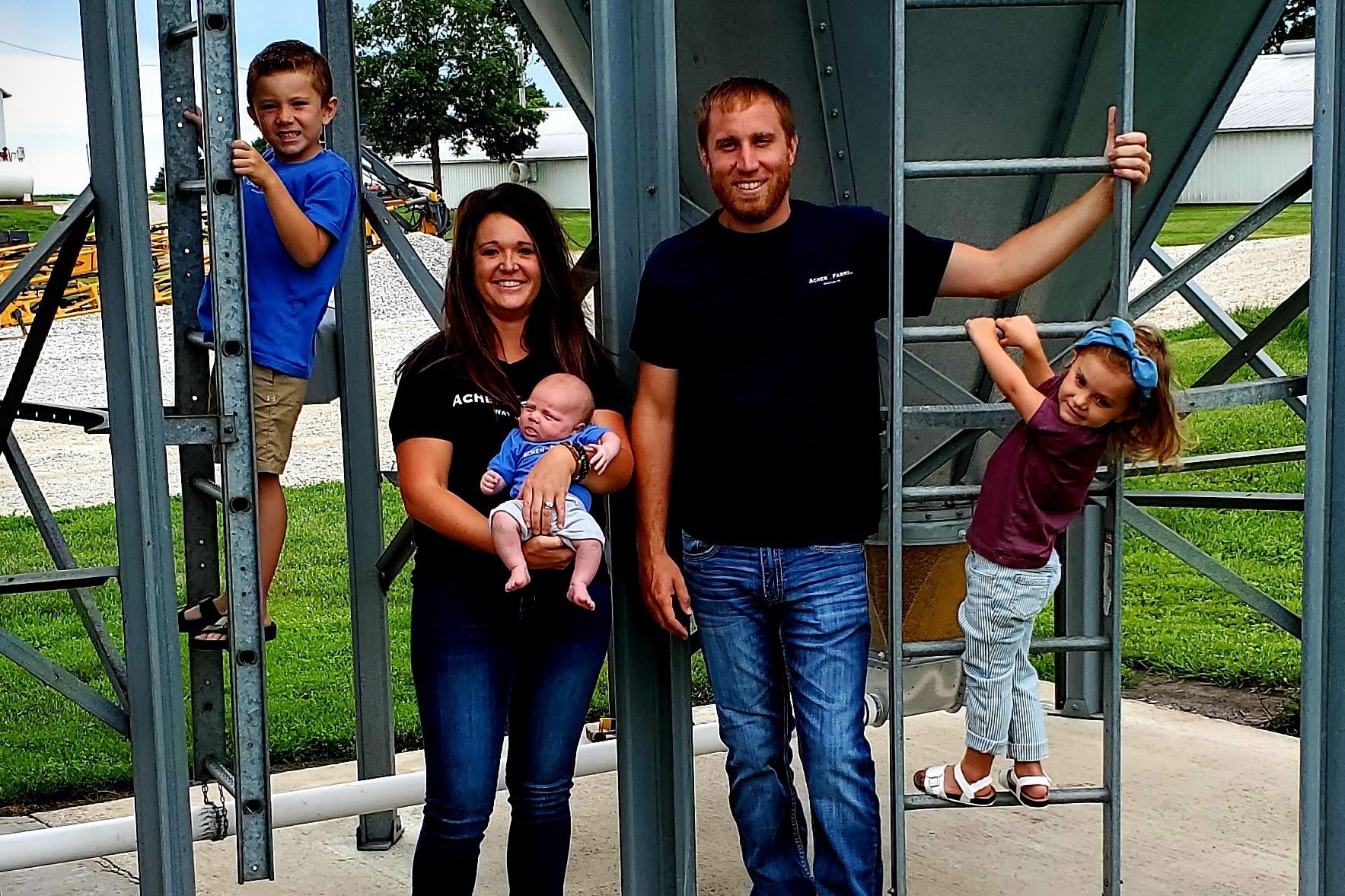 Jared Achen: Jared is a farmer and businessman from southeast Iowa. He is the founder and CEO of ChopLocal. Read more about Jared here.
Katie Olthoff: Katie is a farm wife and ag communications professional from central Iowa. She is the co-founder and director of marketing for ChopLocal. Get to know Katie here.
Mark Putney: Mark leads business development for ChopLocal, working with our sellers and partners. He is an experienced farmer and project manager from northeast Iowa. Read more about Mark here.
Learn more: