1 lbs. packages, 4 brats per package depending on flavor, but all packages are 1 lbs. in total weight. All Brats are 100% Mangalitsa pork.
Quick brat grilling tips:
Nothing is more familiar on Super Bowl Sunday than brats simmering in beer before being seared over hot coals. Here we'll cover proper grilling for these fresh, raw bratwursts that are a hit at every cookout. The process is easy, and only takes five simple steps.

Light your coals and pile them all onto one side of your grill, leaving the other side empty. You'll need both sides of the grill and both levels of heat to properly cook your brats.

Place your bratwursts in a full pan of beer on the grill. Any beer will do, but pale lagers work best! Boil in the beer bath for 10 to 15 minutes, or until the brats turn white. If not beer, try apple juice instead.

The casings on a fresh sausage will plump up with delicious juices as the meat inside heats up. Be careful not to pierce or break the skin, as those delicious beer-infused juices will escape. Instead of a fork, use a pair of long-handled tongs to move and rotate your brats throughout the cooking process.

Once your brats are cooked through, you'll want to sear them directly over the coals to achieve the crispy skin and grill marks we all love. Move the pan over to the cool side and remove the sausages, placing them directly over the coals. Watch your brats closely, and rotate to avoid burning. You will want even grill marks on all sides.

It's done: 160°F Don't overcook!

As with steak, you should let bratwursts rest for a few minutes before serving. After all, you worked so hard to preserve those juices, it'd be a shame to let them drain onto a cutting board. Brats are great on a bun or served on a platter with sauerkraut or sautéed onions and peppers.
ChopLocal Meat Delivery from Local Farms and Butcher Shops
How much does it cost to ship my meat order?
Shipping from this farm or butcher shop varies depending on the destination.
Preferred Rate Areas
Orders under $49.99 = $24.99 shipping
Orders over $49.99 = FREE shipping
Extended Rate Areas
Orders under $49.99 = $49.99 shipping
Orders over $49.99 = $24.99 shipping
Because ChopLocal sellers ship directly from their farm or butcher shop, these rates apply to orders from a single farmer/butcher.
*Please note, as you shop on ChopLocal, you may find products from other farms and butcher shops, and they may have different preferred/extended rate areas.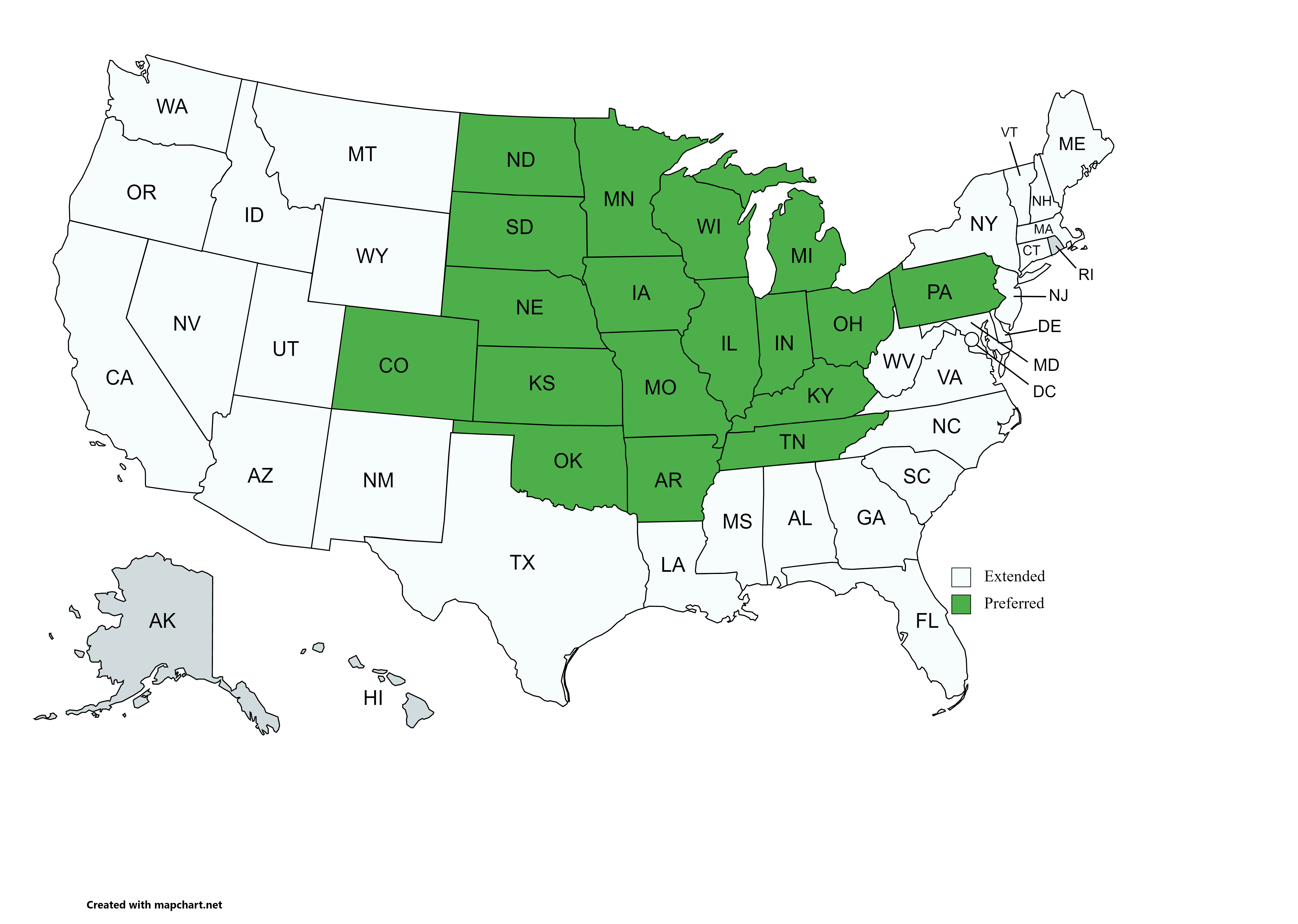 When will my meats ship?
ChopLocal farmers and butchers ship orders on Monday, Tuesday, and Wednesday unless otherwise noted. This is to avoid weekend delays and ensure that you receive your order in good condition.
Can I order meat as a gift?
Yes! Enter the recipient's address in "Shipping Address" and we'll send meat right to their door!
How is my order kept cold?
Each of ChopLocal's farmers and butchers ship directly from their farm or butcher shop, using insulated shipping containers and coolant to ensure your meat arrives in good condition.
Different sellers use different insulation and cooling products, so if you have questions about the specific products used, please contact the seller directly.
What should I do if there's an issue?
If you do not receive your order in a timely manner or the meat has thawed, please contact support@choplocal.com within 24 hours of delivery. Check out our refund policy for more information.