Rump Roast
Great value and very lean. Best for roasting or slow-cooking and slicing thin.
Each Package is approximately3.0 - 4.0 Lbs.
Giles and Mary Wadle started farming shortly after they married in 1956.  They raised cows, pigs, corn, beans, two daughters and one son on 500 acres in rural Knoxville, Iowa.  
The family worked hard to preserve the land that Giles and Mary spent their 59 years together nurturing.  The eldest daughter's family of two daughters and one son planted their roots in Pleasantville but spent most days down on the farm learning and growing what was started by Giles and Mary.
The one son returned to the area after raising his one son and daughter in Northern Iowa.  While working away from the farm, one son started traveling the nation selling animal nutrition products, meeting and learning from large ranch managers, veterinarians, animal nutrition specialists, and every old soul in between.
After Giles and Mary moved from the farm, the next generation's one son moved to the acreage to continue the farming tradition.  After Giles death in 2016, the two One Sons joined forces to fulfill a dream of owning a cattle operation.  Starting with 10 heifers and 1 bull, "One Son's Farm" was started on 160 acres of the family land.  
Today, One Sons Farm has grown to 100 head of Simmental Angus cows, with Spring and Fall calving and breeding from Nichol's genetics.  Using an all-natural feeding program (no antibiotics or added hormones) the farm produces great-tasting, high-quality beef for your family's table.
ChopLocal Meat Delivery from Local Farms and Butcher Shops
How much does it cost to ship my meat order?
Shipping from this farm or butcher shop varies depending on the destination.
Preferred Rate Areas
Orders under $49.99 = $24.99 shipping
Orders over $49.99 = FREE shipping
Extended Rate Areas
Orders under $49.99 = $49.99 shipping
Orders over $49.99 = $24.99 shipping
Because ChopLocal sellers ship directly from their farm or butcher shop, these rates apply to orders from a single farmer/butcher.
*Please note, as you shop on ChopLocal, you may find products from other farms and butcher shops, and they may have different preferred/extended rate areas.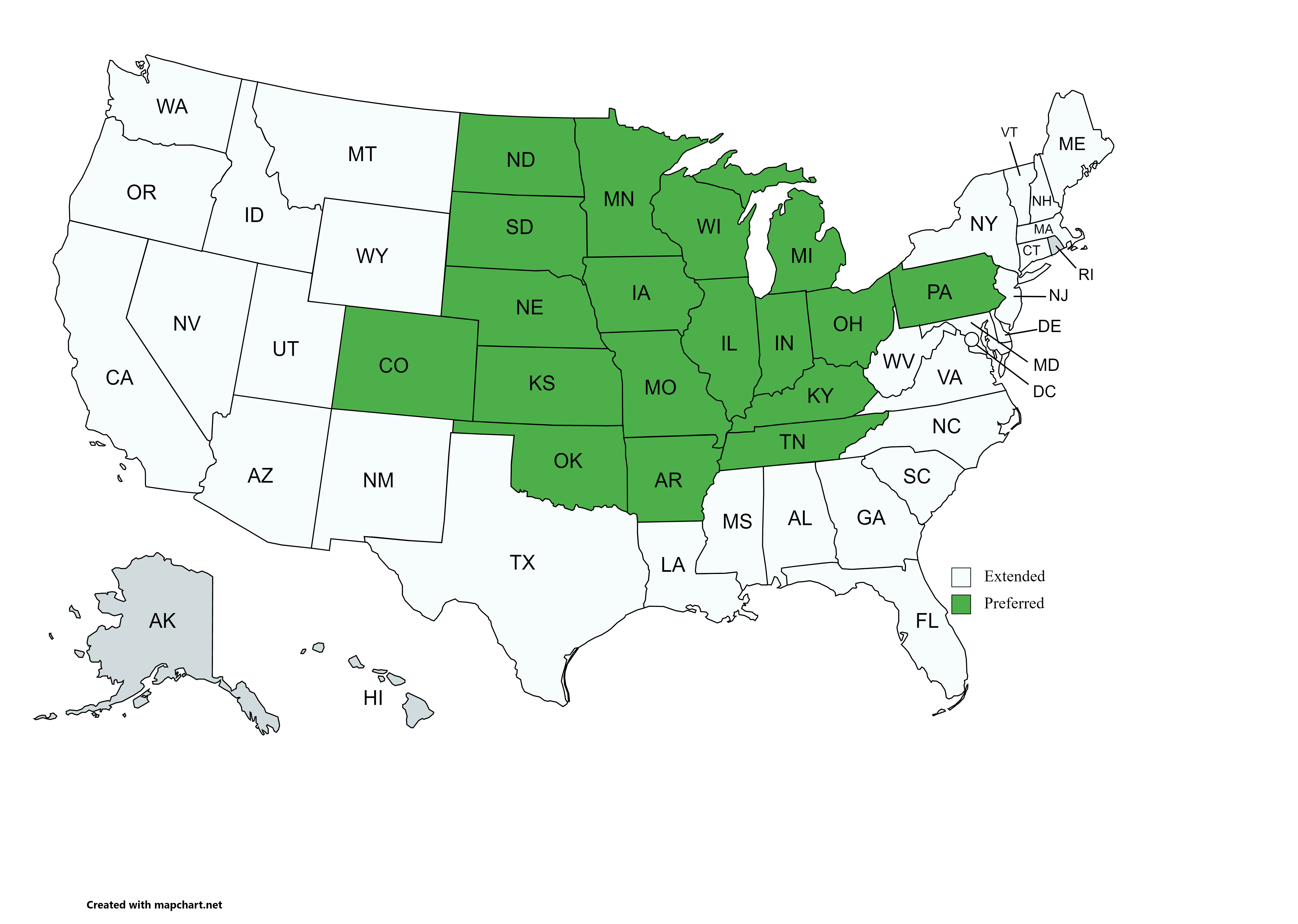 When will my meats ship?
ChopLocal farmers and butchers ship orders on Monday, Tuesday, and Wednesday unless otherwise noted. This is to avoid weekend delays and ensure that you receive your order in good condition.
Can I order meat as a gift?
Yes! Enter the recipient's address in "Shipping Address" and we'll send meat right to their door!
How is my order kept cold?
Each of ChopLocal's farmers and butchers ship directly from their farm or butcher shop, using insulated shipping containers and coolant to ensure your meat arrives in good condition.
Different sellers use different insulation and cooling products, so if you have questions about the specific products used, please contact the seller directly.
What should I do if there's an issue?
If you do not receive your order in a timely manner or the meat has thawed, please contact support@choplocal.com within 24 hours of delivery. Check out our refund policy for more information.