Shoulder Tender
Also known as the Butcher's Steak or Chuck Shoulder Tender. From the Chuck Primal, this juicy and tender Steak is shaped like the Tenderloin but is smaller and more affordable. As the smallest muscle of the Shoulder Clod, it is perfect to grill or broil and is tender when left whole or cut end to end into portions.
Pasture raised, corn finished. Wet aged for 20+ days.
Each Frozen, USDA Inspected, Vacuum Pack Package is approximately 1.26 - 1.50 lbs.

Swanstrom Family Farms
Ottumwa, Iowa
We are a family who operates a multi generational farm in south east Iowa. Robert Swanstrom started farming in 1952, his son Ron took over after college, and Alex came back after college and a financial services career.

In spring you can find us planting crops and calving cows. During the summer we stay baling hay and manage the cows on pasture. In fall we harvest crops and prepare for winter in Iowa. Winter brings a number of challenges with frozen waterers, snow and ice storms and cold temperatures.
Our focus is providing high quality beef direct to consumers. We have been selecting genetics for high marbling for several years resulting in USDA choice and prime grade beef.
ChopLocal Meat Delivery from Local Farms and Butcher Shops
How much does it cost to ship my meat order?
Shipping from this farm or butcher shop varies depending on the destination.
Preferred Rate Areas
Orders under $49.99 = $24.99 shipping
Orders over $49.99 = FREE shipping
Extended Rate Areas
Orders under $49.99 = $49.99 shipping
Orders over $49.99 = $24.99 shipping
Because ChopLocal sellers ship directly from their farm or butcher shop, these rates apply to orders from a single farmer/butcher.
*Please note, as you shop on ChopLocal, you may find products from other farms and butcher shops, and they may have different preferred/extended rate areas.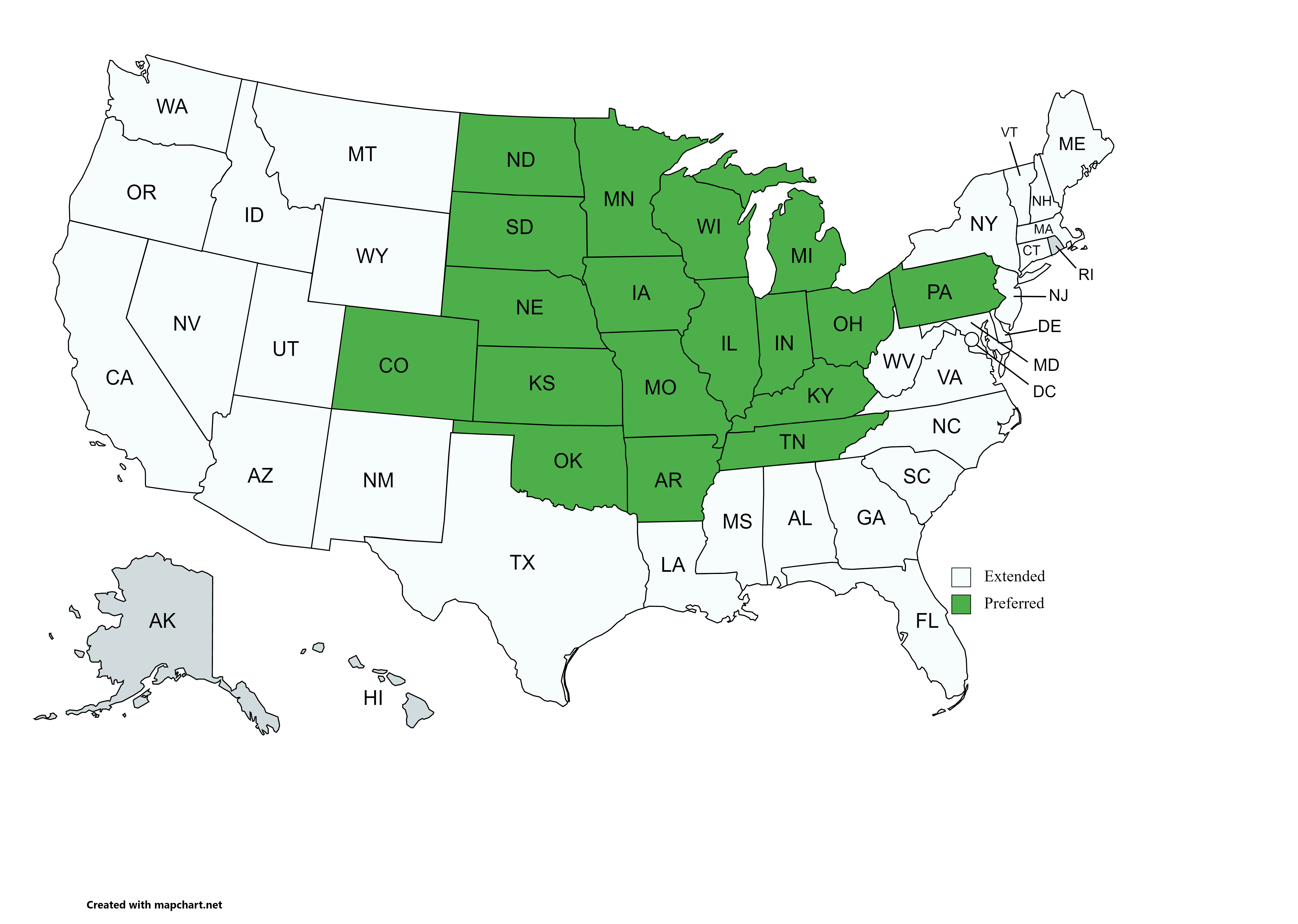 When will my meats ship?
ChopLocal farmers and butchers ship orders on Monday, Tuesday, and Wednesday unless otherwise noted. This is to avoid weekend delays and ensure that you receive your order in good condition.
Can I order meat as a gift?
Yes! Enter the recipient's address in "Shipping Address" and we'll send meat right to their door!
How is my order kept cold?
Each of ChopLocal's farmers and butchers ship directly from their farm or butcher shop, using insulated shipping containers and coolant to ensure your meat arrives in good condition.
Different sellers use different insulation and cooling products, so if you have questions about the specific products used, please contact the seller directly.
What should I do if there's an issue?
If you do not receive your order in a timely manner or the meat has thawed, please contact support@choplocal.com within 24 hours of delivery. Check out our refund policy for more information.