Please sign in so that we can notify you about a reply
Grassfed Wisconsin Beef Hanging Tender
A thicker cut within the Short Plate that's full of flavor with a coarse texture. Marinate and grill. 1 per pack

Studnicka Cattle Co. | Wisconsin Grass Fed, Grass Finished Beef
Hello and welcome to our family farm page. Family and Farming has been all my family has ever known.  My family has been farming in the beautiful driftless area region of southwestern Wisconsin in rural Muscoda since settling in the area in the 1870s. Much of my family's legacy has been built on being pioneers in the industry and caretakers of the land, paving the way for future generations to come. That very premise if why we are here and continuing on our next chapter.  
Hi, I am Ryan Studnicka. I am the fifth-generation farmer of the Studnicka family. I attended the local high school, Riverdale and completed my degree at UW-Platteville focusing on Commodity and Price Analysis. Throughout college I would find myself coming home most weekends to help my father with his registered Angus beef herd and crop farming.  After college I worked around the state establishing my career in agriculture while always having the itch in having my own beef herd.   
In 2014 that dream became a reality when I purchased one of my family's neighbors' Black Angus Baldy (mostly white face and mostly black body) herd.  At the time I was working and living in Madison. This satisfied my appetite momentarily, being a weekend warrior sort of speak but in the back of my mind knew I wanted to be by my and my dad's respective herds and operation daily.  Opportunity knocked in 2015 when I accepted a position at the local family cheese plant in Muscoda, bringing me home for good!  After living in town for a few years and searching relentlessly for my very own farm, a once in a lifetime opportunity came up in 2017. The farm next to my dad's was going to auction. After much planning, preparing, and utter finger crossing I was fortunate enough to secure the farm at the start of 2018.  
Historically I was a cow-calf operation but started to see the inevitable need for long-term sustainability of working directly with the beef consumer.  What started as a social media page for family and friends, sharing what we were up to at the farm lead to today's full product availability.  My family always prided themselves in doing what's best for the family, animals and land. My only hope to continue this strong family tradition. Our products are a direct reflection of our passion and squarely our brand.
OUR PRACTICES 
First and foremost, we believe in taking care of our animals and land, which in turn they will take care of us. With that in mind during the growing season we rotationally graze our beef herd from one pasture paddock to another every 24 to 72 hours depending on the paddock condition and size. This allows our pastures to rest and recover while the animals are able to consume the forage at optimal nutrient levels.  To extend our grazing season we incorporate cover crops for late fall and early spring grazing.  Starting towards the end of fall and going until the start of spring we feed round bales of grass hay from summer forage harvest.  
Our animals are grass raised, grass fed, and grass finished.  We never use synthetic herbicides or pesticides on our pastures or harvest forages.  Throughout the year we supplement all natural non grain minerals and vitamins free of animal byproducts.  We use polled genetics, natural fly treatment and we do not use antibiotics, implants and/or hormones for growth promotion. Our animals have access to the outdoors year-round.  During the winter all our animals have access to housing. 
We are BQA (Beef Quality Assurance) certified and FSIS Grassfed certified.
ChopLocal Meat Delivery from Local Farms and Butcher Shops
How much does it cost to ship my meat order?
Shipping from this farm or butcher shop varies depending on the destination.
Preferred Rate Areas
Orders under $49.99 = $24.99 shipping
Orders over $49.99 = FREE shipping
Extended Rate Areas
Orders under $49.99 = $49.99 shipping
Orders over $49.99 = $24.99 shipping
Because ChopLocal sellers ship directly from their farm or butcher shop, these rates apply to orders from a single farmer/butcher.
*Please note, as you shop on ChopLocal, you may find products from other farms and butcher shops, and they may have different preferred/extended rate areas.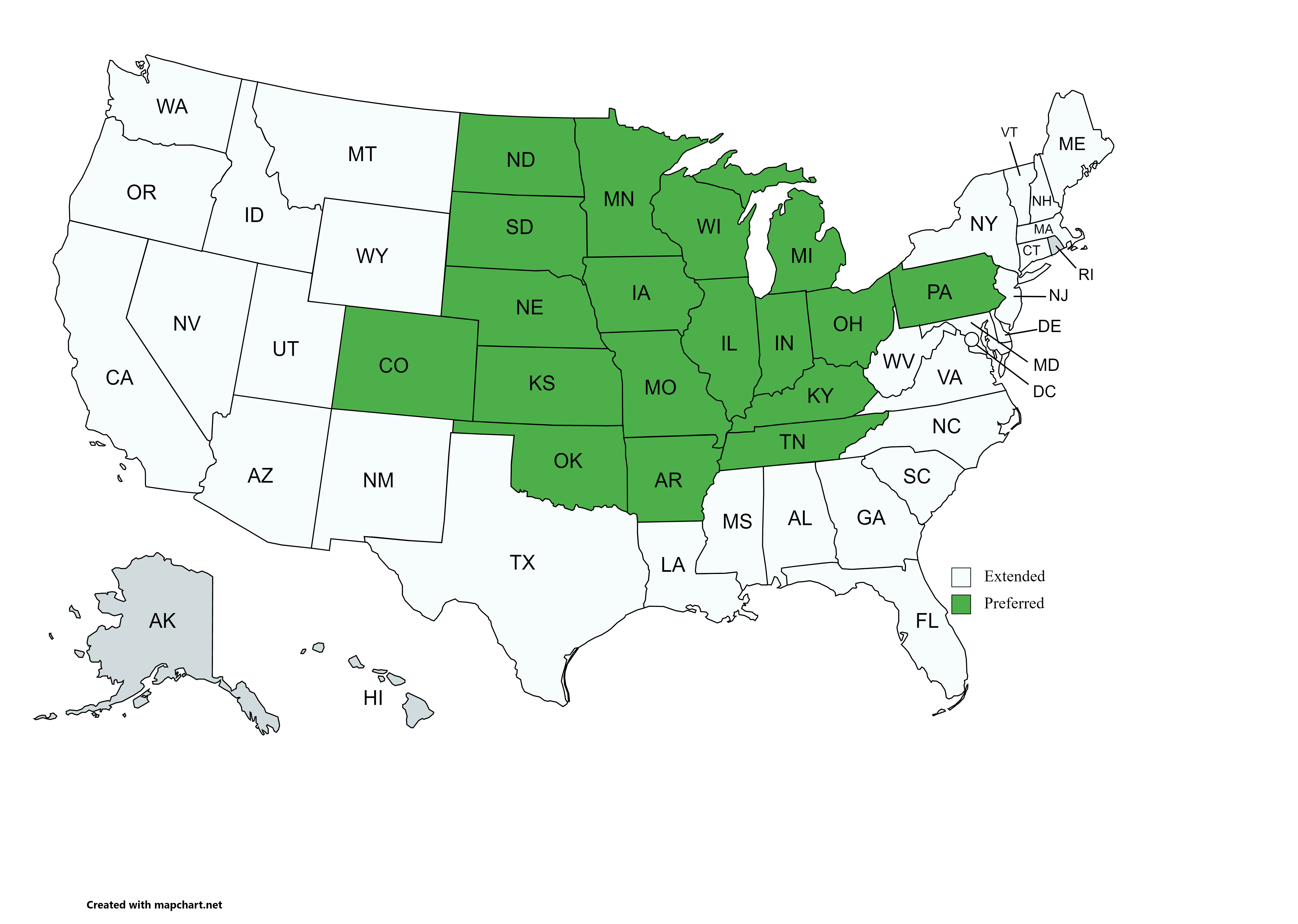 When will my meats ship?
ChopLocal farmers and butchers ship orders on Monday, Tuesday, and Wednesday unless otherwise noted. This is to avoid weekend delays and ensure that you receive your order in good condition.
Can I order meat as a gift?
Yes! Enter the recipient's address in "Shipping Address" and we'll send meat right to their door!
How is my order kept cold?
Each of ChopLocal's farmers and butchers ship directly from their farm or butcher shop, using insulated shipping containers and coolant to ensure your meat arrives in good condition.
Different sellers use different insulation and cooling products, so if you have questions about the specific products used, please contact the seller directly.
What should I do if there's an issue?
If you do not receive your order in a timely manner or the meat has thawed, please contact support@choplocal.com within 24 hours of delivery. Check out our refund policy for more information.