Beef Oxtail
Oxtail is a popular delicacy that comes from the tail of the cow. The tail is cut into thick pieces or chunks. It is often stewed or braised, releasing superb flavors.
Soups, stews, beef broth, this is a must.
Dry-aged, grain finished, no added hormones. Wrapped in Butcher Paper. Each Package is approximately 1.5 - 2.0 Lbs.

Vintage Beef by Gress Family Farms
Charter Oak, Iowa
Vintage Beef is proudly raised by the Gress family, Aaron and Debbie and their sons (Dawson, Peyton, and Teagen) on their family farm located in western Iowa. Aaron and Debbie are 4th generation farmers who wanted to expand and diversify their farm so their boys have the opportunity for a future in agriculture. Their passion for farming is reflected in their high quality products.

For over 20 years we have been working side by side on their farm, along with our three boys, raising cattle, growing corn, soybeans, and hay. Several years ago we found our freezer empty and had to purchase meat at the local grocery store. It had been years since we had gotten away from eating our home raised beef. We realized the quality and taste of our dry-aged beef was exceptional and wanted to share it with others.

Our commitment to humanely raising a superior product sets our beef apart. We use superior genetics in our angus-limosin breed that gives excellent marbling along with extremely high yielding animals so you get the most for your money, especially with the purchase of our freezer beef available in quarter, half, and whole beefs.

We also work closely with our nutritionist to develop top quality rations along with additional vitamins and kelp meals which support the cattles' immune system, ensuring optimal health. They are also fed with feed raised right here on our farm so we know what goes into them from the day we calf them to the day they are harvested.

Our calves are hand fed and in small groups which gives them a stress free environment which improves and protects the quality of meat. Aaron hand picks the animals to be sent for harvest when they are perfectly finished, ensuring the best product possible. There are no added hormones or antibiotics in our beef so you can rest assured it is a great choice when it comes to feeding your family.

We are excited to share the same high-quality home raised beef with our customers that we have enjoyed for years! Customize an order to fit your family's needs with individual cuts, one of our bundles or freezer beef available in 1/8, 1/4, 1/2 or whole beefs, We offer free local delivery within a 30 mile radius, farm pickup, and nationwide shipping.

We pride ourselves on providing our customers premium beef along with unmatched customer service. Meeting new people and taking care of each individuals unique needs is something we enjoy.

When we aren't working we enjoy going to the boys' activities, traveling, volunteering at our church and coaching little boys' basketball.
ChopLocal Meat Delivery from Local Farms and Butcher Shops
How much does it cost to ship my meat order?
Shipping from this farm or butcher shop varies depending on the destination.
Preferred Rate Areas
Orders under $49.99 = $24.99 shipping
Orders over $49.99 = FREE shipping
Extended Rate Areas
Orders under $49.99 = $49.99 shipping
Orders over $49.99 = $24.99 shipping
Because ChopLocal sellers ship directly from their farm or butcher shop, these rates apply to orders from a single farmer/butcher.
*Please note, as you shop on ChopLocal, you may find products from other farms and butcher shops, and they may have different preferred/extended rate areas.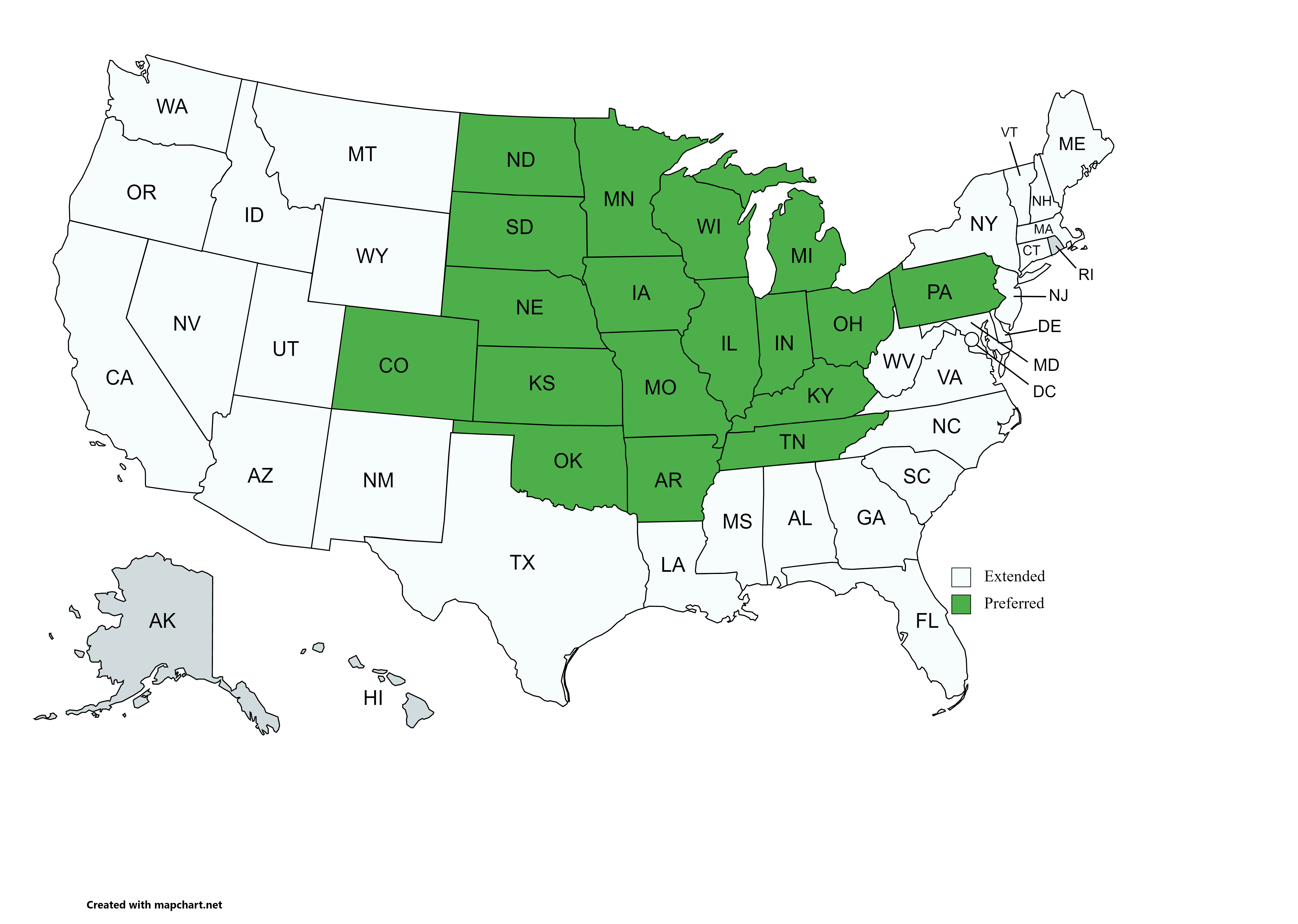 When will my meats ship?
ChopLocal farmers and butchers ship orders on Monday, Tuesday, and Wednesday unless otherwise noted. This is to avoid weekend delays and ensure that you receive your order in good condition.
Can I order meat as a gift?
Yes! Enter the recipient's address in "Shipping Address" and we'll send meat right to their door!
How is my order kept cold?
Each of ChopLocal's farmers and butchers ship directly from their farm or butcher shop, using insulated shipping containers and coolant to ensure your meat arrives in good condition.
Different sellers use different insulation and cooling products, so if you have questions about the specific products used, please contact the seller directly.
What should I do if there's an issue?
If you do not receive your order in a timely manner or the meat has thawed, please contact support@choplocal.com within 24 hours of delivery. Check out our refund policy for more information.