Beef Soup Bones
Please sign in so that we can notify you about a reply
Beef soup bones from our Nebraska Farm
Perfect for that stew you have been wanting to make! Slow cooked is best for these, as it brings out the collagen and extra nutrients from the bones with a little bit of meat. Cooking these low and slow also lets the meat fall off the bones.
Home grown Nebraska Beef. Grain Finished, No Added Hormones, Vacuum Packaged, Dry Aged 14 days, Each USDA Inspected,

---
Beef Stew

3-4 pounds soup bones
3 T apple cider vinegar
3 stalks of celery
3 carrots, chopped
1 onion, chopped
3 cloves garlic, minced
1 t sea salt
1 t peppercorns
2 bay leaves
2 t thyme
2 t parsley
18-20 c cold water (enough to cover all the bones)
Combine all into a crockpot and cook on low for 12-24 hours.
3-4 hours before wanting to eat the soup, shred the meat (should be falling off the bones)
Add 2-3 diced potatoes and 4-5 carrots cut thick.
Cook on low for another 3-6 hours and serve hot.
About 76 Cattle Co
We provide delicious, local, farm raised, grain finished, affordable beef. Directly from the farm to your table.
We use our cattle to improve our cropping soils, fix carbon, and feed our community.
Our calves are raised without added hormones. We grain finish our cattle, but don't push them to gain quickly. We feed probiotics to aid calves in maintaining health, instead of antibiotics. Our calves spend less time on the trailer, reducing stress and boosting quality of beef.
Our beef contains nothing extra and comes from one animal at a time instead of large groups. It is dry aged 14 days before being frozen to maintain freshness. You can rest assured the beef you buy has been raise respectfully and with tender loving care by us from birth to your freezer.
We strive to take care of what has been entrusted to us, both animal and land. We steward and care for both land and animal, by making sure nutritional needs are met, from the soil up, to bring you the best wholesome product we can. All while creating a sustainable foundation for generations to come.
We are the 4th generation on the family farm. We are raising our kids on the farm teaching them how to properly care for animals and crops. Currently, 2 generations work daily together to tend the diverse farm operation, with the 3rd generation tagging along whenever they can.
ChopLocal Meat Delivery from Local Farms and Butcher Shops
How much does it cost to ship my meat order?
Shipping from this farm or butcher shop varies depending on the destination.
Preferred Rate Areas
Orders under $49.99 = $24.99 shipping
Orders over $49.99 = FREE shipping
Extended Rate Areas
Orders under $49.99 = $49.99 shipping
Orders over $49.99 = $24.99 shipping
Because ChopLocal sellers ship directly from their farm or butcher shop, these rates apply to orders from a single farmer/butcher.
*Please note, as you shop on ChopLocal, you may find products from other farms and butcher shops, and they may have different preferred/extended rate areas.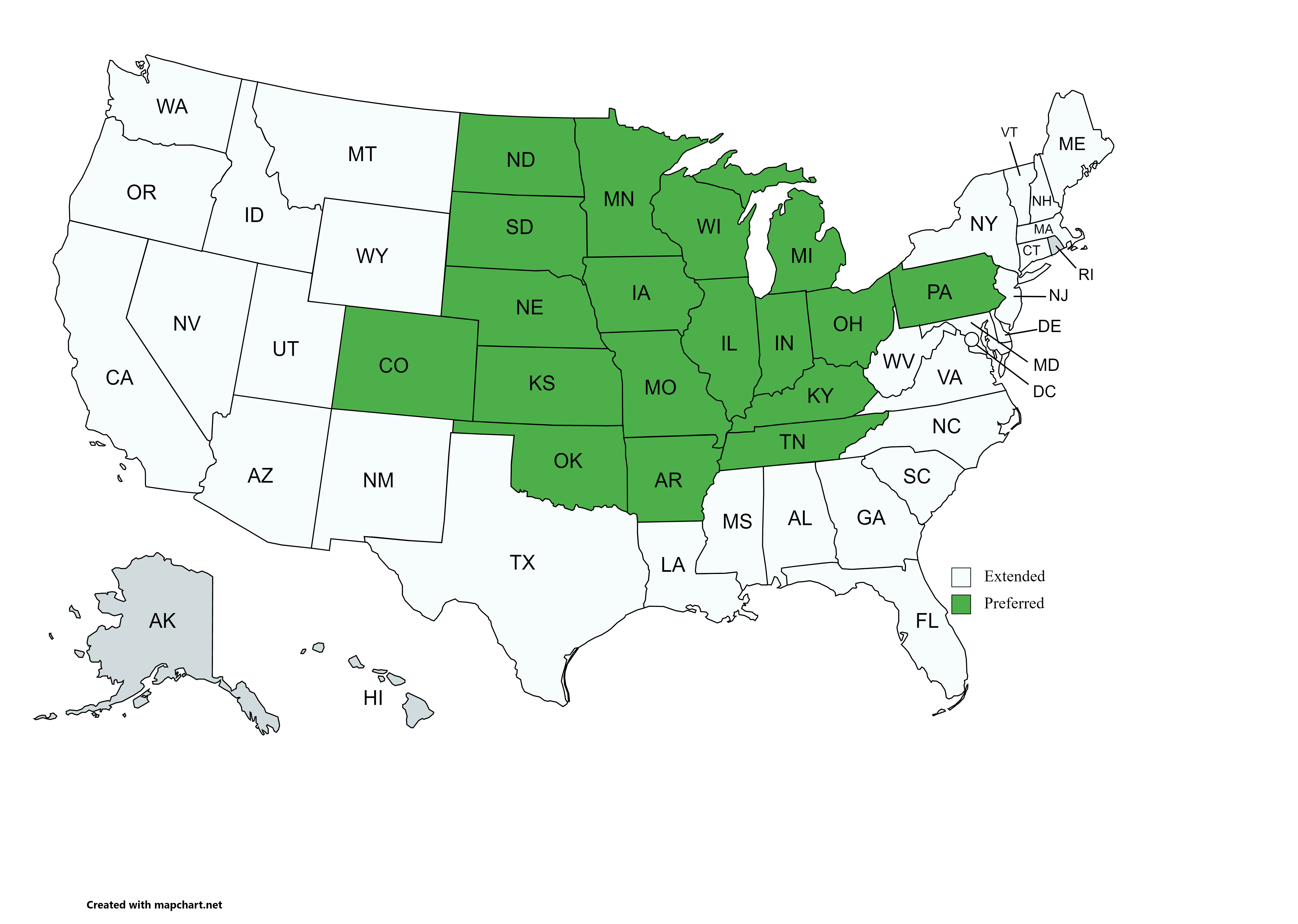 When will my meats ship?
ChopLocal farmers and butchers ship orders on Monday, Tuesday, and Wednesday unless otherwise noted. This is to avoid weekend delays and ensure that you receive your order in good condition.
Can I order meat as a gift?
Yes! Enter the recipient's address in "Shipping Address" and we'll send meat right to their door!
How is my order kept cold?
Each of ChopLocal's farmers and butchers ship directly from their farm or butcher shop, using insulated shipping containers and coolant to ensure your meat arrives in good condition.
Different sellers use different insulation and cooling products, so if you have questions about the specific products used, please contact the seller directly.
What should I do if there's an issue?
If you do not receive your order in a timely manner or the meat has thawed, please contact support@choplocal.com within 24 hours of delivery. Check out our refund policy for more information.